Referral veterinary specialised centre in San Sebastián de los Reyes, Madrid.
Our veterinary hospital is a centre that specialises in the treatment and care of all types of pets, where we care about their health and well-being.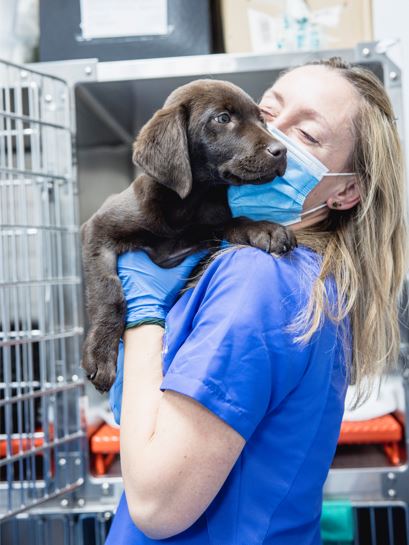 Diagnosfera is a reference centre for veterinary specialities with a team led by Pedro Esteve.

We work with referring veterinarians, offering the knowledge of our team as well as the latest technologies applied to the veterinary world to offer a quality service to all our patients and provide high value in each case.
We work with referred patients who will return to your centre!
Reference Centre for specialities with special dedication to Cardiology and interventional procedures, valvuloplasties, pacemakers, Amplatzer. Holter
Diagnostic Imaging: CT, Fluoroscopy, Advanced Ultrasound.
Oncology: Medical and surgical diagnosis and treatment.
Thoracic and vascular surgery
Neurology: medicine and surgery with collaborators
Minimally invasive techniques: Laparoscopy, thoracoscopy
Diagnostic and therapeutic endoscopy
Brachycephalic Syndrome Unit, by Ultrasound Scalpel
Telemedicine with Cardiosonic: ECG, radiology, Remote CT interpretation