At the Diagnosfera Veterinary Reference Centre we are equipped with the latest technologies applied to the veterinary world to provide high value in each of the cases that pass through our centre.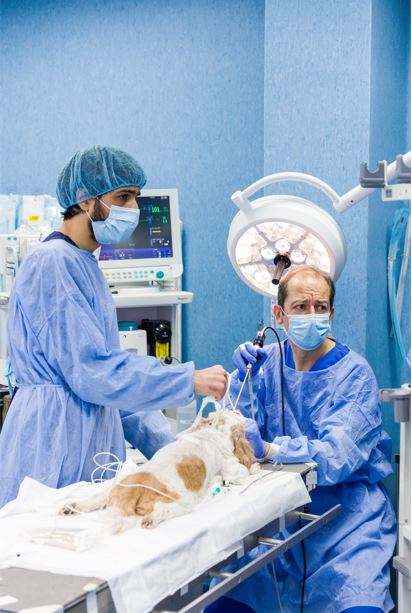 Our facilities include:
Free parking for clients
2 waiting rooms
2 operating rooms
5 consulting rooms, 1 of which is exclusively for cats
Hospitalisation room
Laboratory
Training room
In certain cases we need to know how the patient is on the inside, and for this purpose we have modern technical equipment, including, among others, the following:
General Electric Revolution ACT 16-slice CT scanner
Fluoroscope
Endoscope
Ultrasound scanner
The examination of the patient will be complete to guarantee a totally reliable diagnosis and that the recovery of the animal can be carried out in the shortest possible time.
We want to provide you with the best and most complete care, always with the latest technology.