Why grooming is important
It's not just about the looks! Grooming is essential to your pet's health and well-being. Neglecting your pet's grooming can lead to long, matted hair which can be very uncomfortable, lead to certain skin diseases and increase the chances of your pet catching fleas or lice.
Our special grooming services at Especies Veterinarios are tailored to your pet's needs. We offer services for both cats and dogs, which help get rid of shed hair and dead skin, as well as spreading natural oils into their coat.
Our specialists based in Valencia are experienced in trimming and styling at least 200 types of dogs and cats of all breeds & sizes. While your pet is enjoying the service, our grooming specialist will also check for any dermatological irregularities. Call us to discuss which of the following services is best for your pet on +34 961 08 69 22.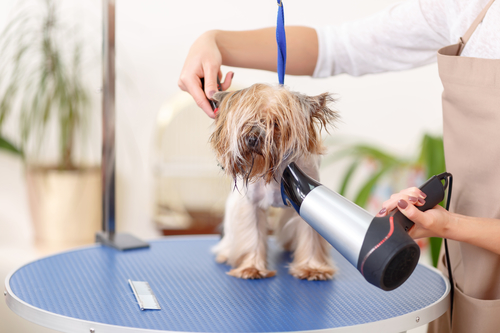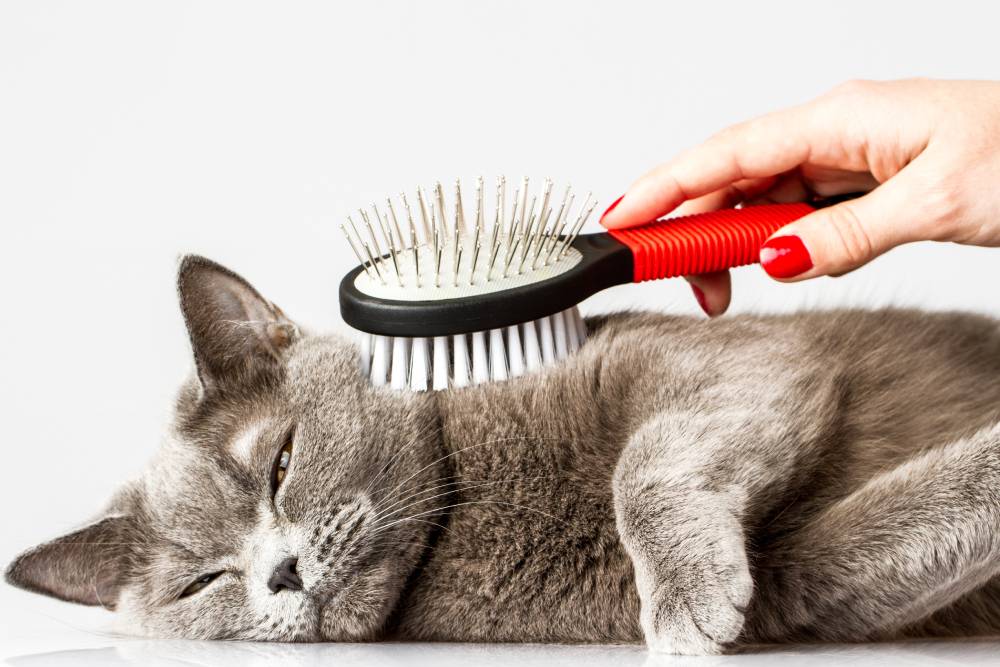 Oxygen-infused bath with special pet friendly shampoo
Gentle blow dry
15-minute brushing
Haircut & light dematting
Light face trim
Ear cleaning, hair removal & flushing
Nail trim & pad shaving
Sanitary trim
Anal gland cleaning
How to prepare your pet for a groom
First, we recommend making sure your pet has had all the required vaccines at least 48 hours ahead of the visit. We also recommend making a list of any specific concerns you might have such as any skin conditions, skin irritations or bumps you have noticed. Nothing is more important than your pet's health, and it's crucial that pet parents communicate any underlying conditions or specific needs to us ahead of time.
Next, start getting your pet used to the grooming experience by doing a few specific things: First is touching your pet's paws during play and touching other areas that you don't normally, like inside of the ears or even in between the toes. It is also helpful to use common household items like a blow-dryer to acclimate your pet to the noise and vibrations of a hair clipper and nail grinder. When doing so, make sure the blow dryer is set to low settings with no heat and never point the dryer directly into their face. The more comfortable your pet is ahead of time, the better the experience will be – in particular if it's their first visit.
We also recommend giving your pet a bath ahead of time and brushing your pet regularly at home. This not only prepares them for the salon but it also provides some one-on-one bonding time. Regular bathing and brushing at home also helps keep the pet healthy and maintained between their grooms.
For first-timers – particularly nervous pets – we suggest stopping by to meet the groomer if possible. This will help your pet start building a relationship and get used to the smells and sounds.
On the day of the grooming, there are a few things we suggest to help you manage your pet's nerves. First, you can take your pet on a walk to the park to help him/her calm down with some exercise. And right before the groom, you can help your pet relax by spending a few minutes with him/her rubbing their back, paws, belly, and tail. These activities will help manage anxiety and get your pet ready for a better grooming experience.