Clinican veterinary clinic and canine reproduction and fertility centre
More than 30 years' experience in veterinary health. Our canine reproduction and fertility centre, CLONE ESPAÑA, is the sole representative for Spain of the CLONE USA system for freezing and refrigeration of canine semen.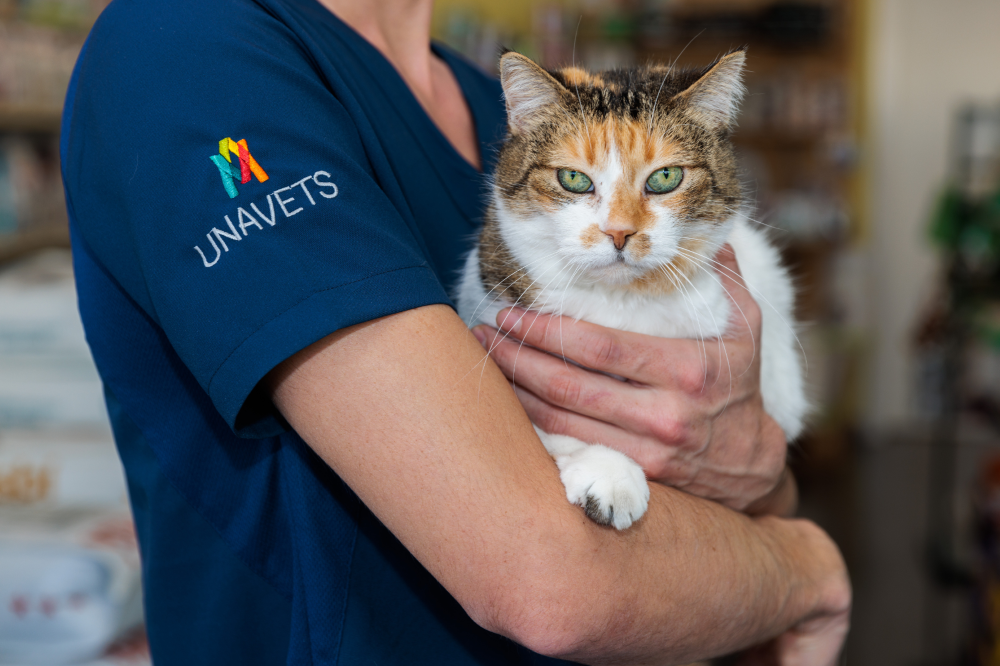 Our veterinary centre in Girona, located in Cassá de la Selva, works to build up a direct relationship with people and their pets, ensuring that they feel at home and are cared for with a professional but friendly treatment.
Above all, we are a team with a vocation for serving our customers, working hard to deliver the best treatment for them and their pets at all times.
Clinican boasts the cutting-edge services necessary for the optimum diagnosis and treatment for your pet. We have two fully equipped consulting rooms, a pre-surgery room and operating theatre, X-ray room, colour Doppler ultrasound, instant analysis laboratory, gas anaesthesia, rigid endoscopy, dental cleaning apparatus, monitoring and hospitalisation, feed and accessories shop, and above all, a team of people who will listen to you and offer you helpful and attentive service.