We are a Veterinary Clinic situated in Reus with a 24 hour emergency service
For 25 years, we have been establishing ourselves in the pet sector, taking care of the health of your pets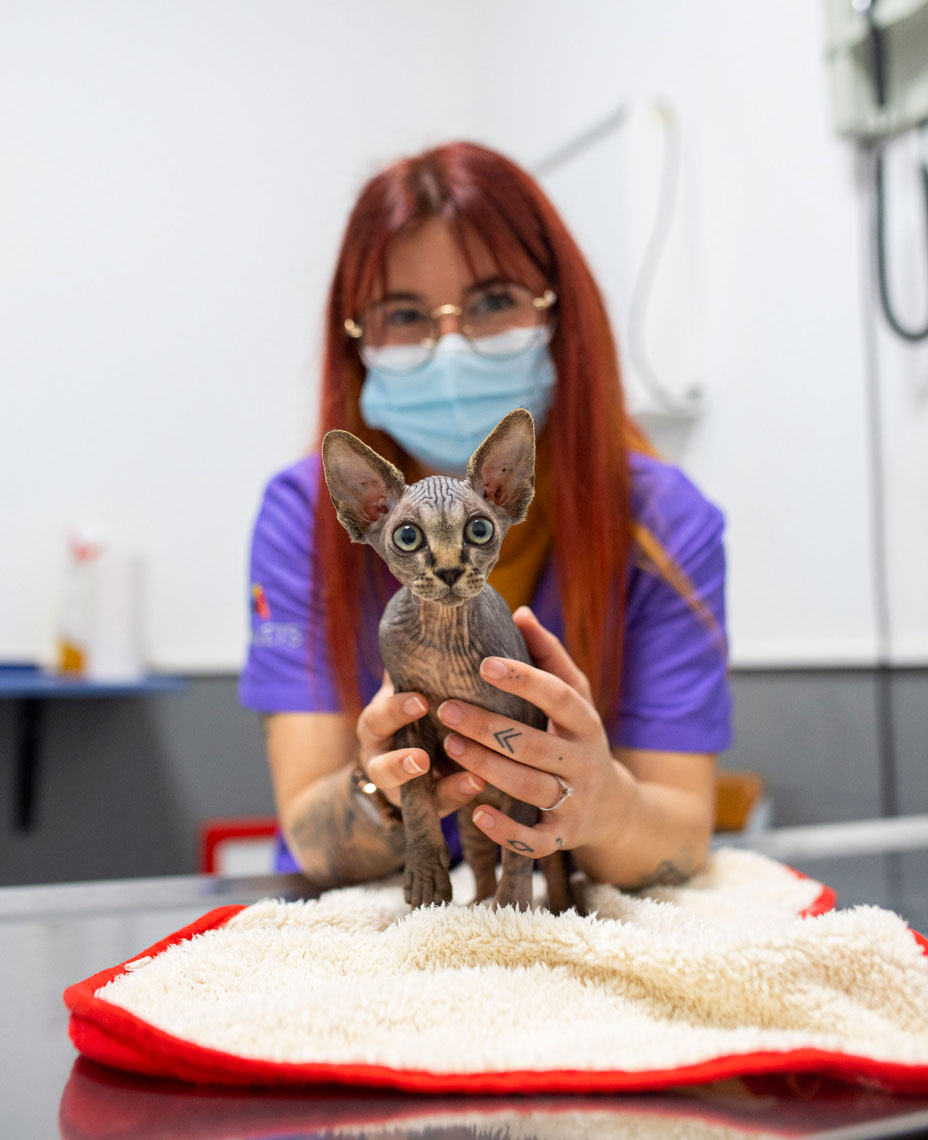 Our clinic, based in Reus, has been established for more than 25 years.
We are open from Monday to Friday from 10 am to 1 pm and from 4 pm to 8 pm and on Saturdays from 1 am to 1 pm.
We also have a 24-hour emergency veterinary service that operates 365 days a year.
We have a team of qualified professionals, who strive to provide quality treatment and service for all pets.

Our clinic has high quality equipment and technology, which allows us to quickly and reliably diagnose our patients, providing them with the best treatments for the problems or diseases they may be suffering from.
In Clinic Veterinari Diagnòstic we work with the best and most current medical technologies and qualified staff to offer our customers a quick diagnosis and the most effective treatment for the care of your small pet.
Our team is made up of 3 vets, 3 assistants and a groomer.
In our specialised shop, we have the best brands of food for your pet, as well as all kinds of accessories.
Due to our location on Sant Bernat Calbó 45/47 avenue, there is easy access for parking.