We are a Veterinary Clinic located in San Pedro Alcántara, Málaga
We have a multidisciplinary team specializing in the medical care your pet needs.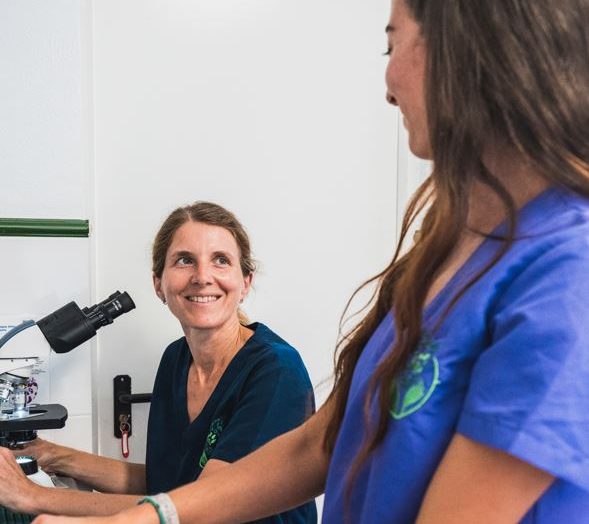 The San Francisco de Asís Veterinary Clinic was founded in April 1970 in San Pedro Alcántara, where it continues to occupy the same premises.
In 2011, veterinary surgeons Pablo Medina and Carla Farrés took over management of the clinic and began to modernise and expand the range of services offered, a process which is still ongoing.
Our team has grown and today is made up of 6 veterinary surgeons and 6 veterinary assistants.
The clinic is located on the Ronda road (A 397), at km 49.5, just before going under the AP7 toll control point.
For your convenience, we have a large private parking area and are open from 9 a.m. to 7.30 p.m. from Monday to Friday, and on Saturdays from 9 a.m. to 1.30 p.m.
In addition to preventive medicine, we offer advanced services in internal medicine, dermatology, ophthalmology, soft tissue surgery, endoscopy and minimally invasive surgery.