We are a Veterinary Hospital based in Zafra, Badajoz with a 24-hour emergency service
We have been open for 13 years and are the only 24 hour centre in the province of Badajoz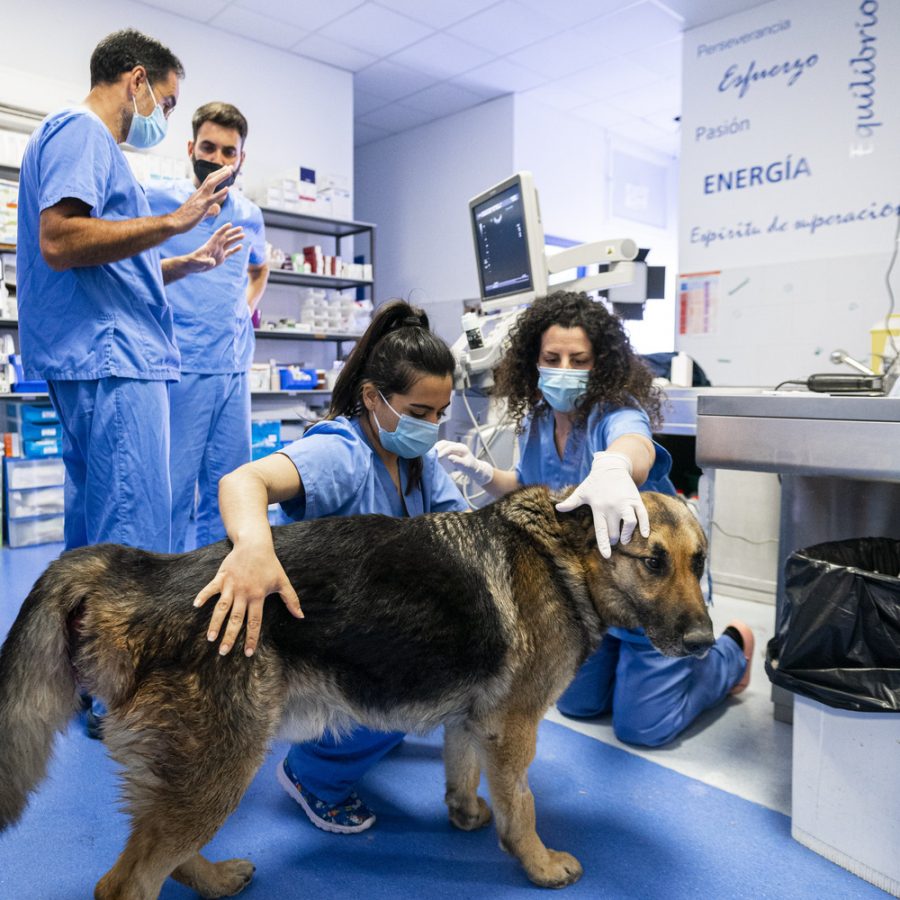 Bodion-Zafra Veterinary Hospital has an impressive reputation throughout the southwest peninsular. We have been open since 2008 and have been growing ever since. Our hospital stands out mainly in the fields of surgery, diagnostic imaging and through being the first private veterinary hospital in Extremadura to have a CAT scan service. We also have two fully equipped operating theatres with minimally invasive laparoscopy equipment. The hospital collaborates regularly with the AMUS wildlife recovery centre for diagnosis and surgery.
We are the only 24-hour emergency centre in the province of Badajoz and during our non-emergency hours, we are open on Monday to Friday from 9am to 9pm and Saturday from 10am to 2pm.
We are located in Avda Juan Ramón Jimenez in Zafra (Badajoz), a quiet residential area with a large parking area and dog parks nearby.
Zafra is a well connected city that links several provincial and regional capitals including: Badajoz, Cáceres, Seville, Huelva and Córdoba.