The centre's veterinary team is made up of our head veterinary surgeon, Dr Leonor Vila, who is supported by the veterinary assistants Sònia Gimenez and our groomer Laia Coll.
Veterinary Director
Leonor has been part of the Centre Veterinari Cabrils since 2009. She graduated from the UAB in 1991
and has never stopped working as a veterinary surgeon both in different veterinary clinics and in pet protection centres. Her main interest is animal welfare. As a professional she is very focused on internal medicine, ophthalmology and surgery. Her other passion is travelling. She has travelled all over the world both as a traveller and as part of different NGOs. This has allowed her to get to know different cultures, cuisines and to broaden her vision of the world. Another passion, this one more recent, is baking and she uses her friends to test her sweetest inventions. Of course, they are delighted. She has two dogs and three cats.
Veterinarian Technicians & Assistants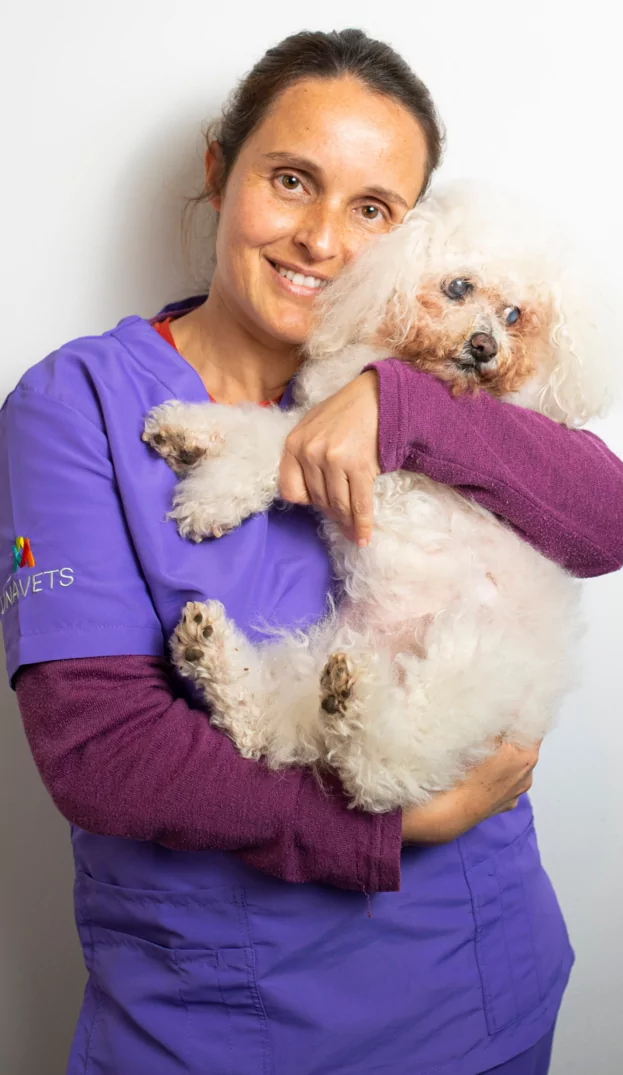 Veterinary Assistant
Sònia has been part of the team at Centre Veterinari Cabrils since 2008. She finished her studies of Veterinary Technical Assistant in 2006.
In 2005 she combined her studies with an ATV substitution. She continued doing internships at the Hospital del Maresme (Mataró) and the regional protector of Maresme. Sònia likes her job very much, although she only works part-time to be able to combine it with her role as a mummy. On her days off, apart from being with her little one, she likes to go for walks in the mountains with her family, which includes Nuca, a very old dog, who is the queen of the house.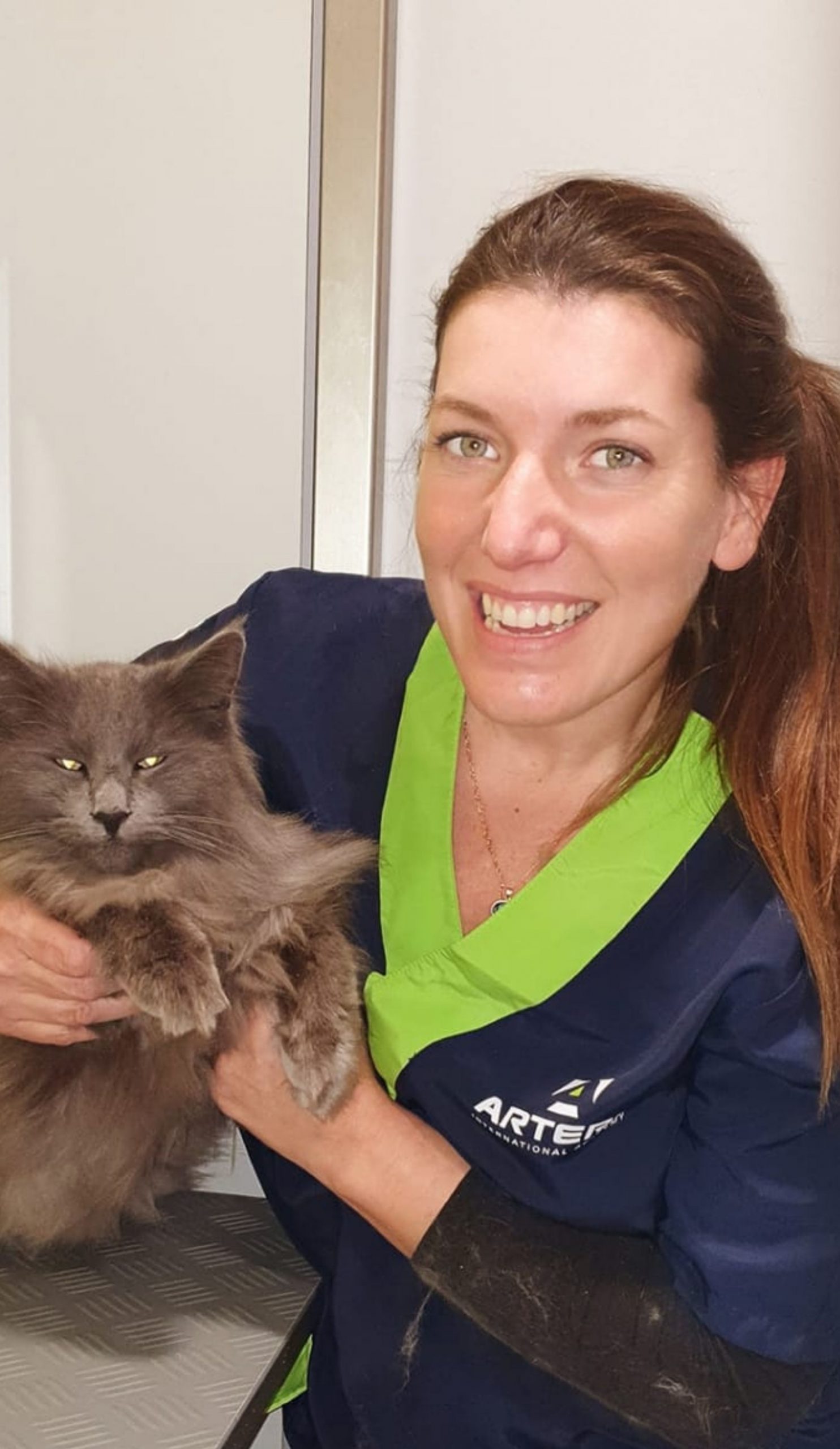 Groomer
Laia graduated in dog grooming from the International Artero Academy (AIA) in 2021 and has a specialisation course in scissor cutting.
Before taking the step to dedicate herself to her passion for animals and dog grooming, she has worked in several companies always related to offering the best possible and personalised attention to customers. At home they are a family of 5 members Dad, Mum, little Evan and her two furry members Luck and Luna. She loves long walks with her dogs, music, playing with her little one and keeping up to date with the latest trends in dog grooming.